"I'd also like to call him my husband. I'm not the biggest fan of the word "partner": It either means that we run a business together or we're cowboys. "Boyfriend" seems fleeting, like maybe we met two weeks ago. I've been saying "better half" for as long as I've been able to. I think it's a little self-deprecating and clearly defines that we're in a relationship, but it would be nice to say "my husband". -
Neil Patrick Harris, under en intervju tillsammans med sin "better half" David Burtka, vid en fotografering för Out Magazine i januari 2012.
Fantastiska Wes Anderson är tillbaka
med ännu mer magi, den här gången i filmen Moonrise Kingdom. I rollerna finns bland annat Bruce Willis, världens bästa Bill Murray, Edward Norton och Jason Schwartzman. Kan knappt vänta.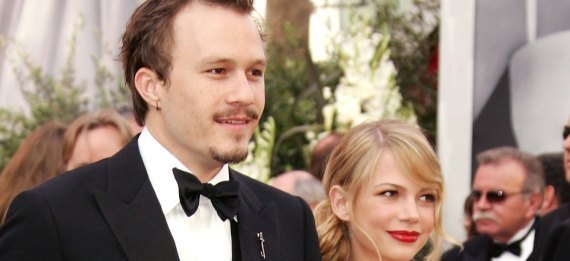 "There is a question I have been wanting to understand the answer to, but have been feeling that I simply can't ask. Eventually I just ask it anyway:
Do you think there was a part of you that imagined the two of you would somehow end up together?
Immediately, I wish that I hadn't. The look on her face—a kind of juddering visceral alarm at what has been said…I don't wish to see that look many more times in my life.

"That would make me way too sad to answer," she says quickly, and I hurriedly begin another question, about something completely different, hoping that if I say it fast enough these new words will chase the old words away from where they are hanging in the air between us, and maybe she will let me pretend that it was something I never said.
"No, no," she says, and I can see the tears forming, and I think she means that she doesn't want to answer any more questions about anything. I mutter some kind of apology under my breath.
But, even now, I'm wrong about everything. Mostly she is just trying to stop my new question. She has something to tell me.
"No," she says. "I said it would make me too sad to answer but it's also…"—and she nods even as her voice breaks once more with tears—"…one of my favorite things to imagine." And through the tears, a beaming, almost beatific smile stretches room-wide across her face. "It's actually one of my favorite places to visit." - Chris Heath, journalist för GO, under en intervju med Michelle Williams, februari 2012.